Examples of cases
A change that did not take place…
The polish consumer bought two tickets for the flight to Israel operated by Hungarian airlines. Two weeks after she received an e-mail with information that the plane had been chartered by a Polish Travel Agency. The airline, offered her the option of cancelling tickets and refunding the full amount of money. The passenger decided not to fly, but for a long time she was not receiving a refund.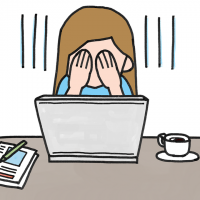 After submitting the complaint she received a reply that her flight had not been changed, therefore the airline does not see any grounds for reimbursement.
The consumer had evidence (e-mails) so she decided to use the ADR procedure, but the airline did not agree to mediation. After two years the consumer reported the case to the ECC network. ECC Poland together with the Hungarian centre contacted the airline, which explained that there was a misunderstanding and they made a full refund of 150 EUR (630 PLN).