Examples of cases
More access for miles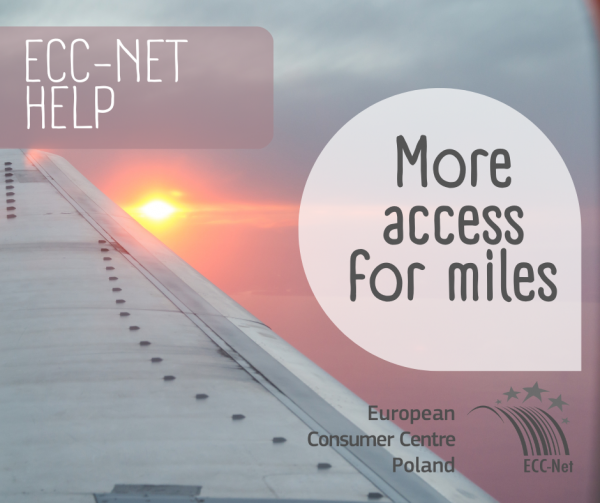 Europe's popular airline loyalty programme blocked Polish customers from exchanging their miles for products available in its e-shop.
Passengers complained to the German company and were told that they could exchange their miles for products offered only in the domestic shop.
The loyalty programme did not mention this anywhere. Consumers felt that the trader was discriminating the Polish citizens and brought the case to the European Consumer Centre.
Thanks to the cooperation between ECC Poland and ECC Germany, the company agreed to unblock Polish passengers' access to the German airline's shop. The change will be implemented by the end of the year, as it requires additional agreement with Polish airlines.