Examples of cases
Delayed flight – responsible airline or intermediary?
The Polish consumer and her husband were coming back from Australia (Sydney – Singapore – Helsinki – Warsaw). The Singapore-Helsinki flight, operated by Finnish airlines was delayed by more than 3 hours. Therefore passengers were late for their next flight from Helsinki to Warsaw and had to wait another 3 hours.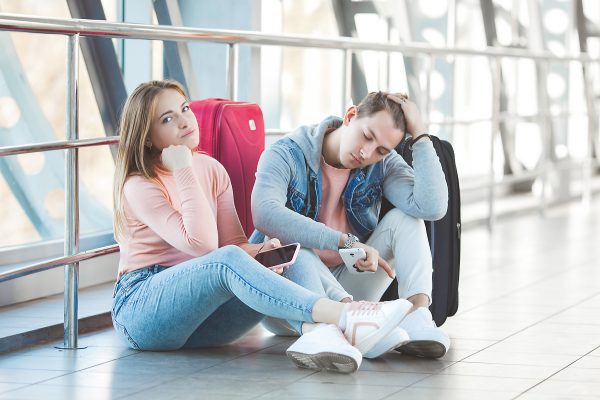 Upon arrival they realized that one of their luggage was delayed. The consumers reported it at Warsaw airport and received a PIR report. The baggage was delivered after two days – on top of everything – was also damaged. The passengers demanded from the airline compensation for the delayed flight of 1,200 EUR (600 EUR per passenger), as well as compensation for damaged baggage. The airline rejected the claim, explaining that if the flight was bought on the intermediary's website, passengers should address their complaint to it. However, the consumer turned for help to ECC Poland, which in cooperation with ECC Finland made allegations not against the intermediary, but against the airline. The centres succeeded in obtaining compensation from the airline for a delayed flight of 1200 EUR. What about luggage? Under the Montreal Convention, consumers should have reported the damage to the airline within 7 days of receiving the baggage. The documentation showed that the consumer did so after the deadline. According to the regulations, the operator had the right to reject the complaint.