News
15 Years of ECC-Net
[confetti-animation delay="1″ duration="25″]
From 15 years the European Consumer Centres Network has been helping consumers to resolve their cross-boarder disputes.
We want to celebrate this day! On this occasion, the European Commission has organised an online event!
Save the date and watch the broadcast of the event on Friday (20 Nov) at 2 p.m..
Link to the broadcast: Anniversary event – 15 years od ECC-Net<
Agenda: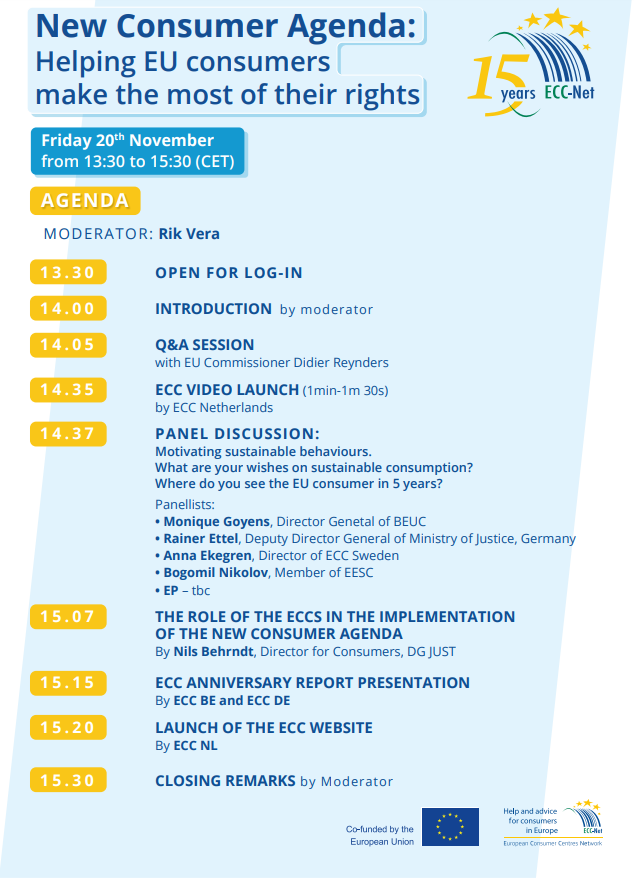 Visit the ECC-Net website, which celebrates the 15th anniversary of our network: https://www.eccnet.eu/.